Stay Fresh
Preservation Focused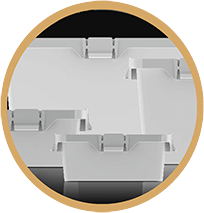 The Dark Sky container is made of an enzyme driven degradable plastic. This means that our packaging has an accelerated degradation rate. We believe that investing in the latest environmentally-sensitive technology is just as important as growing an amazing product.
Enzyme Driven
Biodegradable Plastic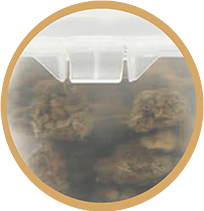 Every container is designed to preserve what's inside by utilizing air tight seals and moisture balancing technology. The clear packaging allows you to see exactly what's inside without having to open the container.
Lock-and-Relase
Child Pet Resistant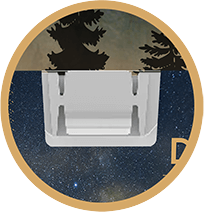 All of our raw flower containers use a 3 point, air tight lock and release mechanism designed to be child and pet resistant.